This Sunday is the Super Bowl!
You know what that means.
An excuse to eat fried foods and drink lots of prosecco and watch funny commercials.
The hubs and i are throwing a party.
Here is what I'm planning on making.
Aren't they fun?
Maybe a few of these:
Oh yes, and these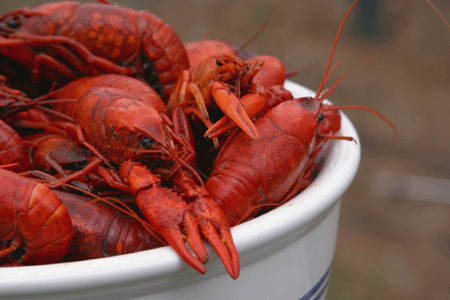 Crawfish.
A little take on The Saints making it to the big game.
They sick me out, but everyone else seems excited about them, so I am going with it.